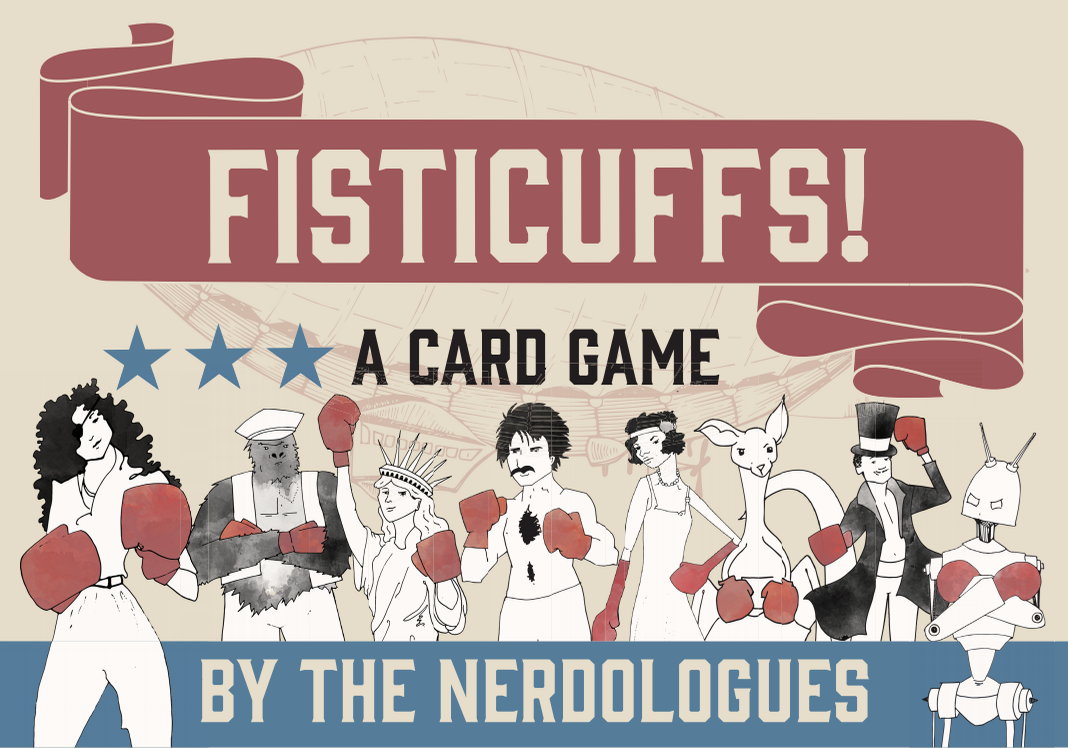 Back to the Fisticuffs! main page
You have questions?  Maybe it's one that's already been asked!
Q: Can I punch myself?
A: No!  Boxers don't do that!
Q: Can I block my own punch?
A: No!  And stop asking!
Q: Can Theo use his power in the first round before the Round Cards have been dealt out per the game rules?
A: Yes! Even though other players won't have had the ability to receive Round Cards yet, Theo will be able to discard his Punch Cards to add Round Cards to his hand.  This could be to his advantage — or it could put a target on his back!
Q: What do I do when one of the decks runs out of cards?
A: Simple!  Keep the top five cards of its discard pile in the discard pile (so cards like Dig Deep will still have something to go after), and shuffle the rest of the cards into a new deck!